Home Sale Preparation San Luis Obispo County, CA and Nearby Areas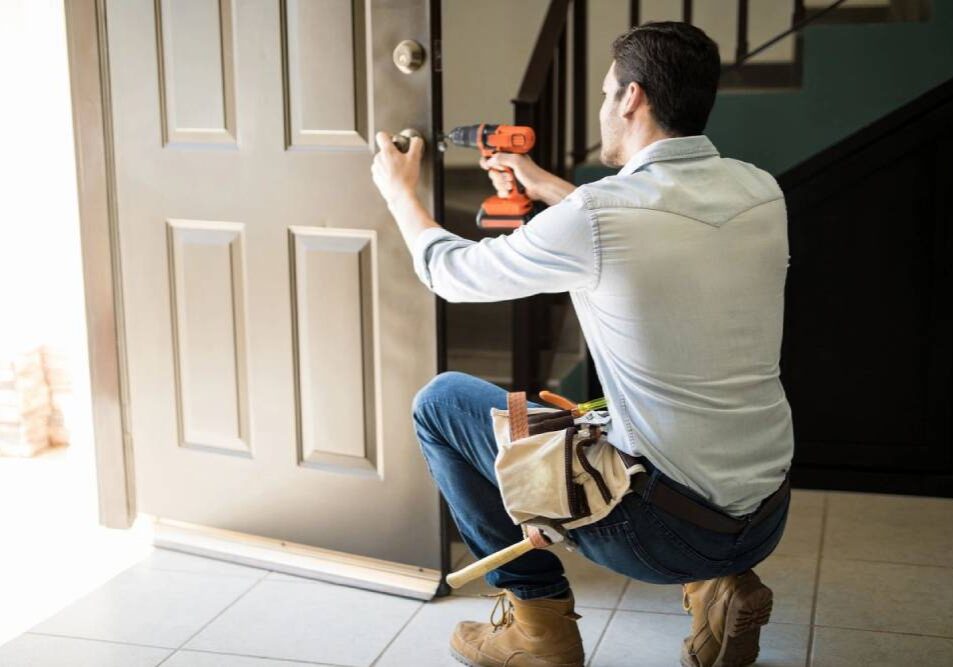 Ready Your House for a Successful Sale!
Every homeowner and realtor have the same two goals:  a quick sell for top dollar. That takes creating a solid strategy that "dresses" the house in the best light possible while minimizing the negatives and do so most expeditiously. 
My goal is to develop a strategy that prepares a home so that the buyer sees themselves living there while simultaneously reaching for their checkbooks.
Homes that are "prepared" and "staged" get a 196% return on invest according to a HomeGain survey. And, according to the Real Estate Staging Association, sellers who staged before listing sold their homes 87% faster than those who waited until late in the game to do so. 
So don't wait! We start with a tour of the house, identify its strengths and weaknesses, and create a "make-over" plan that works within the budget and timing constraints for every room and area of the house. The plan balances the beauty of a home while adding functionality to increase the chance of selling a house quicker.
Then we facilitate the "preparation" process by coordinating a network of trusted service providers to help with everything from sorting/purging belongings to preparing the home for listing.
Central Coast Transitions can help eliminate your stress and expertly dress the house so you can get it to market sooner with greater potential for higher market value through:
The development of an individualized plan that meets the owner's and Realtor's timeline, budget, and marketing goals
Professionally resizing the amount of belongings to the "right-size" for staging purposes
Expertly managing the required resources in preparing the home for sale
Artfully staging and showcasing the home in its best light
Renovation projects can often increase the appeal of a home, but it's important to remember that not all improvements cost a ton of money. Our three-prong approach starts with zero, goes to a mini-budget and then to a maximum budget. All designed to derive the greatest return for the investment.
While some home improvements will be done to catch a buyer's eye, there are some projects that will be done to keep the house in good working order. This is key, since buyers aren't just looking for new improvements; they want to know the house has been cared for all along.
Home Decluttering
Home Staging
House and Window Cleaning
Landscaping and Arborist Services
Minor Repairs (Handyman to a Licensed Contractor)
Residential Power Washing (home, driveways and patio areas)
Roof and Gutter Cleaning
The real estate market is always fluctuating; sometimes it favors sellers, other times, the buyers.  No matter the state of the market, there is always competition for buyers.  So, it is vital that your home immediately impresses the potential buyer, and ideally, create a vision of a comfortable, efficient, enhanced lifestyle that will come along with living in your home.  Our goal, to make this create this impression!
To ensure it happens, we make sure to set up a transparent communication system for all aspects of the project, so you, the vendors and the Realtor are aware of every detail.  We will provide:
Project definition from start to finish
Leadership through well-defined goals to keep team aligned and focused
One voice that conveys the agreed-upon vision
Typically, one's busy life does not allow the time required in getting their home ready for a sale. When used with the correct resources at the right time, my proven processes help in getting a house de-cluttered, repaired, and properly staged so it can attract more potential buyers. More often than not, I can prepare your property faster than doing by yourself, which will enable you to sell it faster.
There are many emotions that can come with selling a home; excitement, uncertainty, and nervousness, to name a few.  When emotions are combined with the added stress brought on by a long To-Do list to prepare the home for sale, one can become emotionally wearisome to the point of paralysis. As a steady, compassionate and encouraging force throughout the project my ultimate goal is to bring you joy and peace by relieving you of as much stress as possible.  Let me carry the burden of preparation so you can enjoy the process.
Knowing that challenges will exist when selling a home but also knowing that they will be met head-on and handled by us can make a world of difference.  It will be our job to work out the details, calendar the tasks, coordinate and oversee the resources, make your house sparkle so that you can have peace of mind. 
And, when your house sells and you need to move, know that we also offer complete move management services.  Again, bringing you peace of mind.
Move Coordination
Packing and Unpacking
New Location Staging